A warm welcome at the glacier bar
The world's first-ever glacier bar
Delicious cocktails, authentic Icelandic snacks, a crackling fire and a storytelling corner awaited our guests in the world's first glacier bar
Reyka Vodka built the world's FIRST glacier bar and challenged people to make the 1,200 mile journey north towards the arctic circle for an adventure of a lifetime.
Over 150 intrepid explorers accomplished the feat of getting to this unique bar, perched upon Langjökull Glacier in Iceland, the water source of Reyka.
After traversing the rock-strewn landscape and finally mounting the glacier, adventurers were greeted by a real life Viking (aka Reyka UK Brand Ambassador Fabiano Latham) before making their way into the bar.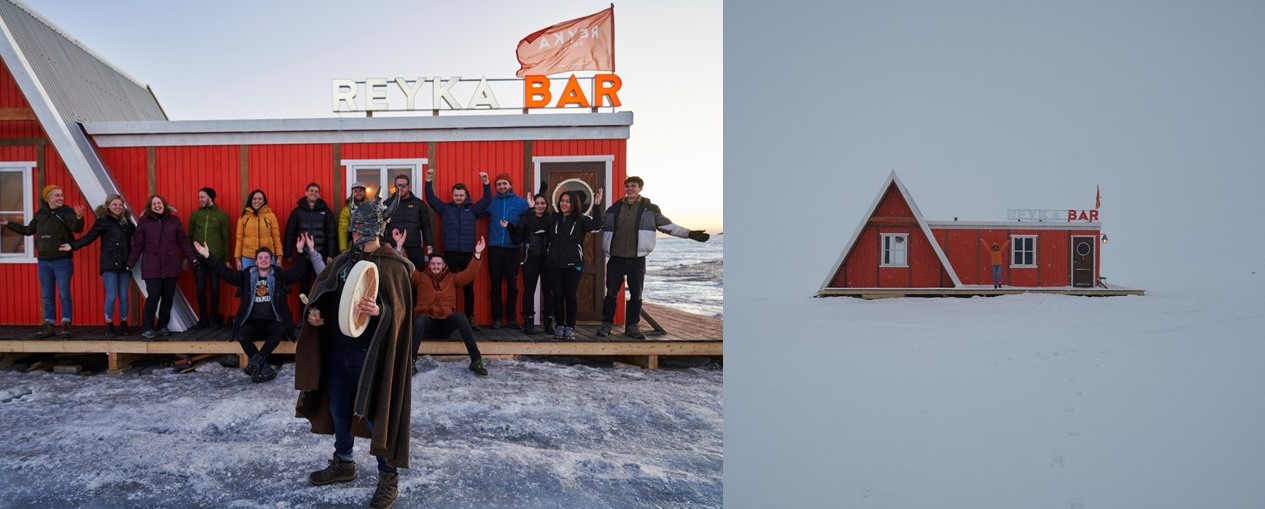 The views from within the bar were truly breath-taking, and over the five days guests experienced every kind of weather from beautiful blue skies to a total white out.
Adventure is inherent to Reyka
Pure, glacial water from a 4,000 year old lava field is combined with neutral grain spirit and distilled in one of the few Carter-Head stills in the world. Its high copper levels give Reyka unparalleled smoothness from a single distillation.
The vodka is then filtered through ancient lava rocks giving it a crisp, clean taste. Distilled with renewable energy, it really does make a rather cool story to tell over cocktails. Iceland really is a place unlike anywhere, home to a vodka unlike any other.
Impressive growth in the UK
In the UK, Reyka is currently the fastest growing vodka in the on-trade, an impressive achievement considering the fierce competition.
And in the off-trade, performance is equally strong, with the brand growing at 33.2% year on year and 42.4% (latest 12 weeks ending 4 January 2020).
It's important to harness this momentum which is why the team are busy preparing for the next Marketing campaign in 2020, aiming to be even bigger and better.
Who knows where the bar could pop up next!
Previous Story
Next Story