At the heart of the gin renaissance
Restless energy and curiosity
The beauty of my job is that even with a chemistry background and three decades in the business, you can never be truly certain of the outcome when distilling combinations of new and novel botanicals.
Lesley is the creator behind our world-leading Hendrick's Gin range and has been at the heart of the gin renaissance for over 30 years.
She also crafted our first ultra-low alcohol, Atopia and a new absinthe, the result of years of experimentation.
A 'very British' gin
Following a successful career in the pharmaceutical industry, Yorkshire-born Lesley joined our technical team as a chemist in 1988.
A few years later, she was approached by the great grandson of William Grant, Charles Gordon, to create 'a very British' gin using two antique stills – a rare Carter-Head and the 19th Century Bennett.
Alongside our previous master distiller at the time, Lesley trialled hundreds of combinations, before settling on a complex mix of 11 botanicals and cucumber and rose essence.
And the rest, they say, is history.
Two decades on and Lesley still oversees the distillation of every drop of Hendrick's, which is done in small batches of 500 litres at a time.
"People often think that once you have created a recipe it's easily reproduced. But gin distillation is about doing lots of little things right and constant vigilance – whether in the distillation process, or, in the gin's 11 botanicals we source.
"We do everything exactly the same as we did in the beginning – we don't leave anything to chance."
A balancing act
Flavour is, according to Lesley, more of a balancing act than mixing and matching.
A chemistry degree at London's Royal Society of Chemistry gave her the technical understanding of compounds, so important in flavour creation.
"Botanicals contain many different compounds and each of the different compounds has a different aroma and flavour.
"But it's not until you put a bunch of botanicals together and the chemistry starts that you see that some flavours will be enhanced and some will be diminished. This is why working with gin and experimenting with new flavours and flavour combinations is still a real thrill," she adds.
Restless energy and curiosity
Lesley's passion and desire for new flavours has taken her on some exciting adventures.
In 2013, she ventured into the Venezuelan rainforest armed with a 10-litre still. Of the many botanicals that were new to her, she discovered one in particular, the scorpion tail plant, so special that she used it to make a small batch of a limited edition gin, Hendrick's Kanaracuni Gin.
"The expedition was a wonderful opportunity to explore new plants and species," she reflects. "But the opening of our Gin Palace in 2018 surpasses even that."
"Seeing the magnificent building completed on the back of a gin we created 20 years ago was really quite special," she adds.
A playground for experimentation and invention
As well as doubling capacity, our stunning Gin Palace gives Lesley the chance to exercise some major creativity and experiment with plants and flowers impossible to cultivate on Scottish soil.
"It's a major step forward in terms of potential for innovation," she says.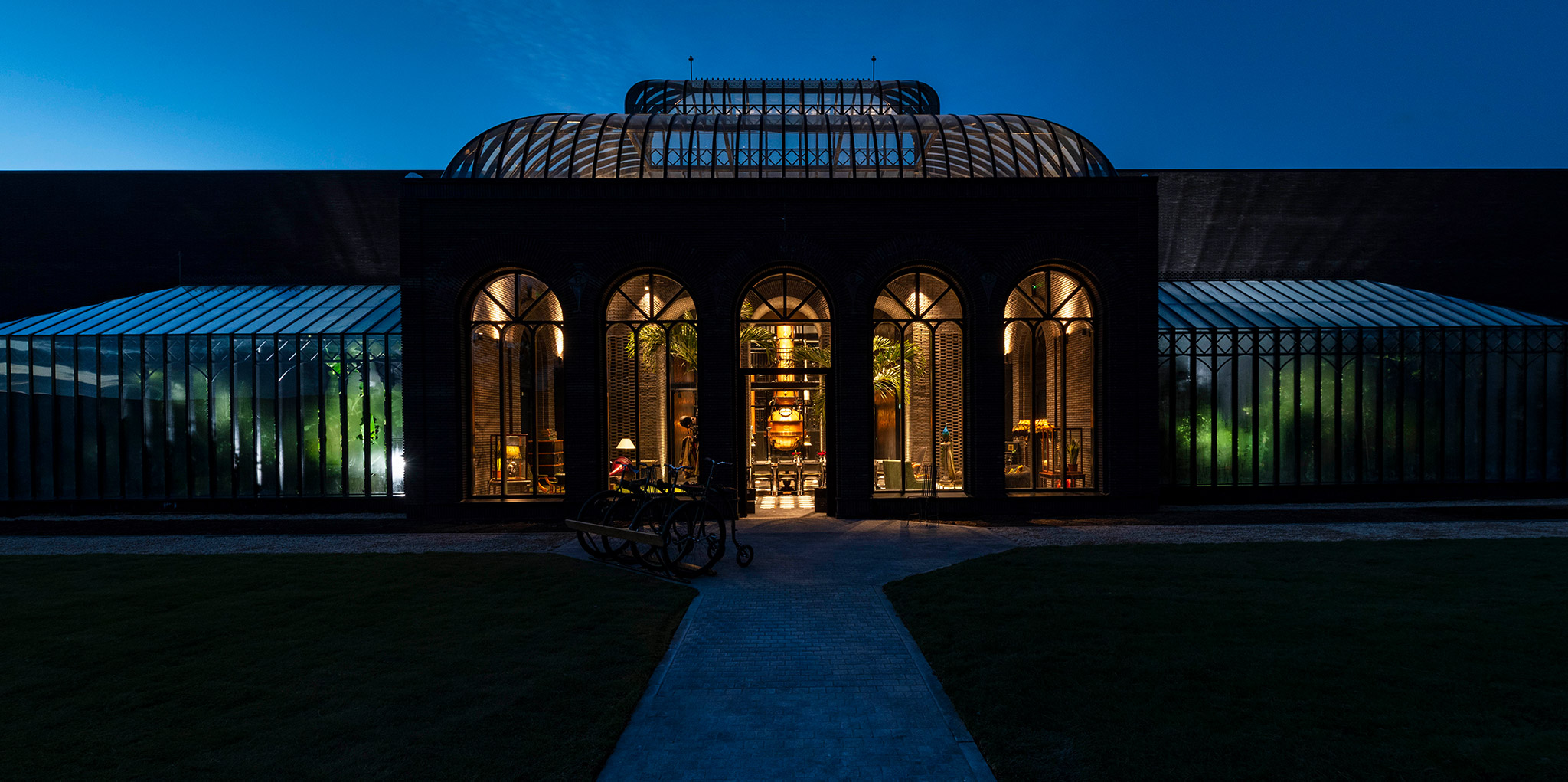 "We've two huge greenhouses, one filled with Mediterranean citrus trees and the other stuffed full of exotic plants.
"It's a real privilege to be able to wander through them, taking cuttings and testing flavours. Our banana trees have just fruited, which is really exciting. We might even be the first people to grow bananas in the south west of Scotland."
"At the moment, we're working on six secret recipes that will either launch or go into our cabinet of curiosities," she adds.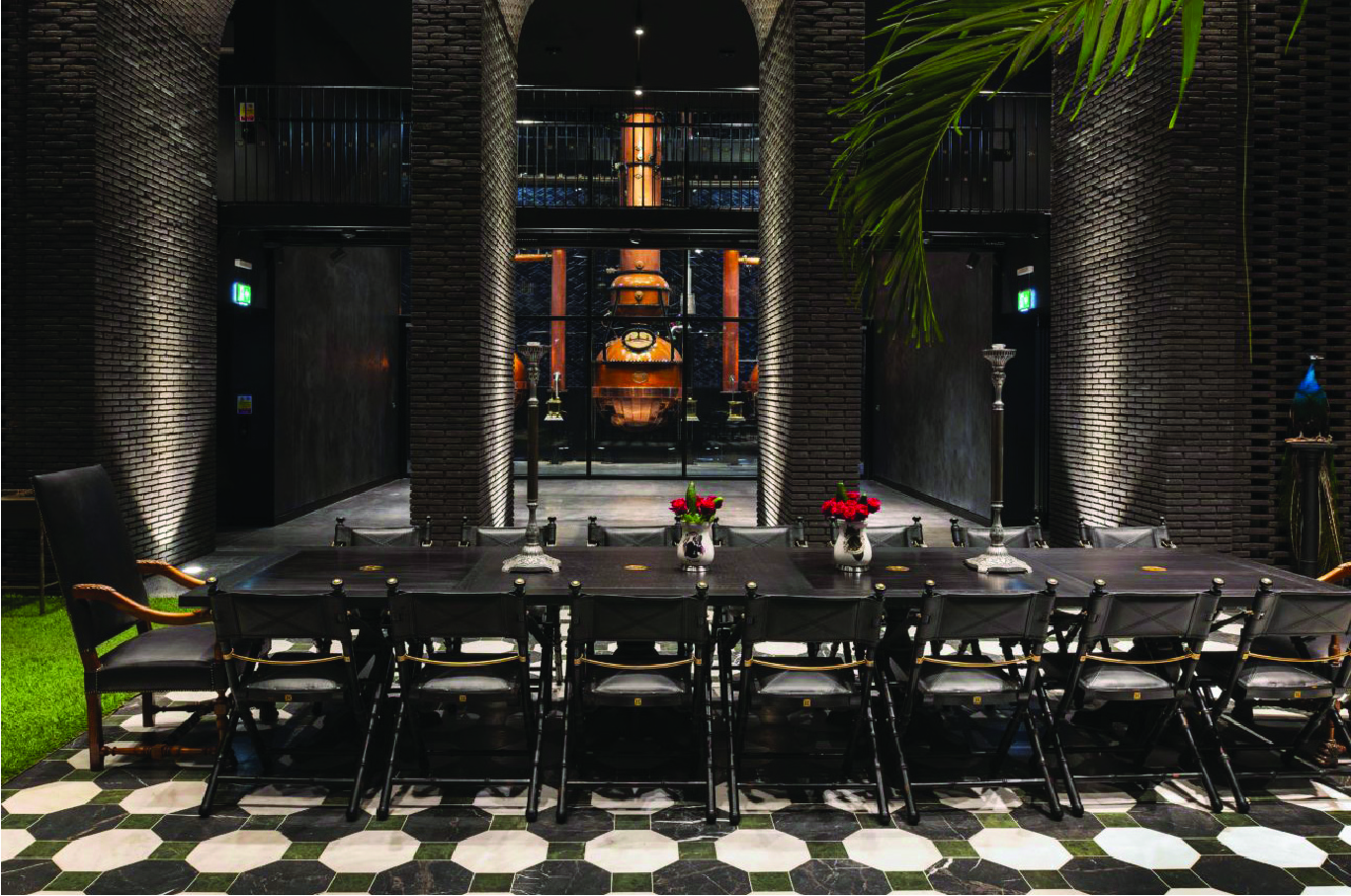 Previous Story
Next Story