Bringing breast cancer support to the north of Scotland
When Maureen Davidson, a busy grand-mum of three from Inverurie in Aberdeenshire, was diagnosed with secondary breast cancer in 2017 it was a traumatic time. She initially said no to treatment, but changed her mind after spending time with family and discussing it with her doctor.
On starting chemotherapy, a nurse handed her a leaflet about a new support group, 'Living with Secondary Breast Cancer' – part of a small portfolio of Breast Cancer Now (BCN) specialist support services being piloted in the area. It brings together women in the same situation providing a safe space to discuss their treatment, challenges and progress, get practical support and socialise. Initially Maureen was sceptical: "I'm not usually one to go to groups or speak out." But she gave it a chance and nearly two years on she is its biggest champion.
"We offer support to each other in a way that others cannot – we understand the emotions that each other feel and we can help each other digest and make sense of our condition and treatment. It has improved my life enormously and given me confidence and freedom to speak about what I want and need."
Until now, BCN has been unable to establish sustainable provision of this sort of support in the north of Scotland. The Foundation's funding is helping to change this. Dedicated specialist staff for the region will now be there for more women affected by breast cancer no matter where they live, including in isolated rural communities.
Motivated by her experience, Maureen has now raised over £2,300 for BCN through hosting afternoon teas, and she supported the charity's national fundraising and awareness raising work by modelling in their annual fashion show. She continues to be involved in her Living with Secondary Breast Cancer group.

"It has brought new friends, fun and laughter into my life, without them I would be much worse off. They have become an important support network for me – I just love them!"

Return to William Grant Foundation homepage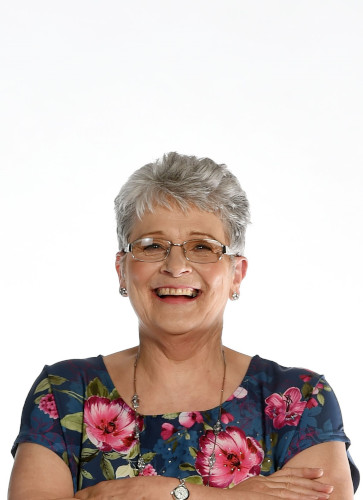 Previous Story
Next Story